Staff
Dr. Sherwin Brantsen
Pastor
Sherwin grew up on a farm near Sioux Center, Iowa. He holds a Bachelor's Degree from Oral Roberts University, a Master of Divinity Degree and a Doctor of Ministry Degree, both from Western Theological Seminary. Before coming to Laketon Bethel, he pastored churches in Harrison, South Dakota and Alexander, Iowa. His passion is to invite and encourage people to become followers of Jesus. He is married to Diane and they have five children: Jon, Jennifer, Joel, Julia and Jayme. When he is not working he spends time with his family, reads, and enjoys trips to Chicago and New York City.
Gary Gifford
Director of Operations
Gary has been a member of Laketon Bethel since 1992. He has served as Deacon, Elder, and VP of Consistory. Gary joined the staff in April of 2010. Prior to joining the staff he worked in the retail industry for 35 years holding various management and executive leadership positions. He is married to Sheryl and they have 4 children and 7 grandchildren. Gary enjoys time with his family and traveling. He also enjoys golfing and boating.
Tina Dadd
Secretary
Tina started this position in 2009 and is amazed at the level of kindness, compassion and hard work fellow congregational members put forth. She had previously owned and operated a home daycare for thirteen years. She is a mother of three wonderful children; Hannah, Gannon, and Isabel. Her favorite pastime is spending time with her children, reading and writing, and helping others.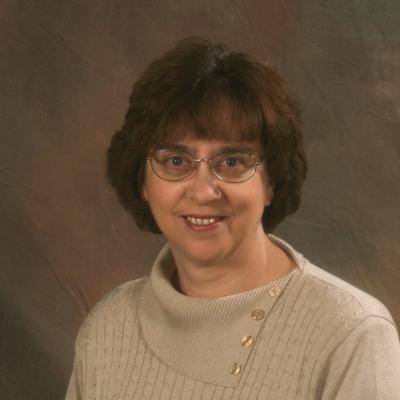 Joann Petroski
Administrative Assistant/Nursery Team Leader
Joann, along with her seven sisters and three brothers, grew up on a dairy farm in the small town of Hopkins in Allegan County. After graduating High School she came to Muskegon and ended up staying in the area. She and her husband Dave have two sons, and her greatest pleasure is spending time with her three grandsons. Joann joined the staff as Administrative Assistant in August of 2010. Prior to joining the staff she worked as an Office Manager for 10 years. Along with her duties as an Administrative Assistant she has also taken on the responsibilities as Nursery Team Leader and is co-leader of the Senior Connections Ministry.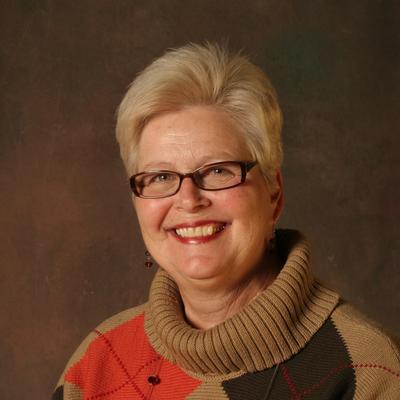 Pat Peterson
Bookkeeper
Pat has lived in Michigan all but one year of her life. While growing up she attended Temple Methodist Church and Unity United Methodist Church in Muskegon. Pat joined Laketon Bethel in 1979. She is married to Tom and they have four married children and thirteen grandchildren currently. Pat has been working at Laketon Bethel since the summer of 2006, when she started as an assistant to the secretary. She is now the bookkeeper and enjoys that work very much. Pat has enjoyed many hobbies and sports through the years, but her current favorite sport is walleyball at the MCC Fitness Center. Her real passion though is her family, especially her grandchildren. She feels very fortunate that ten of the thirteen are within a 50 mile radius.
Jan Reahm
Worship Team Leader for 9:00 Service
Jan joined Laketon Bethel in 1999. In 2006, Jan agreed to "temporarily" fill the vacancy of worship leader and has remained in that position to date. Jan is a baritone in Laketon Bethel's Reachin' Out Men's Quartet, which released their first CD in 2009. He also enjoys providing a dramatization of the life of Peter, performing in area churches and nursing homes. Jan recently retired from No More Sidelines. He and his wife, Connie, have five adult children and five grandchildren.
Elizabeth Jackson
Accompanist for 9:00 Service
Elizabeth was born in Grayling, Michigan. She holds both an M.A. and Bachelor of Music from MSU. She has 30+ years experience in the fields of Professional Theater and Music. Elizabeth is currently employed as accompanist for both North Muskegon School District's Vocal Music Program and the West Michigan Symphony Children's Choir. Her husband, Michael Reinhardt, serves as Auditorium Manager for Mona Shores High School. Elizabeth and Michael own "Deadwood Productions", a company which produces comedic interactive Murder Mysteries. They have five cats (their children). Elizabeth collects old toys and children's books written late 1800's - 1950. She enjoys gardening and animals, and has an interest in Jewish genealogy/history. Elizabeth's motto is: "Life is what you make of it, so make it FUN!"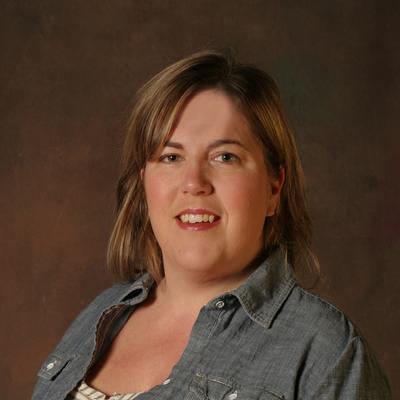 Shelley Deblock
Worship Team Leader for 11:00 Service
Shelly joined the staff of Laketon Bethel in 2005 as Worship Team Leader for the 11:00 service after many years of sharing her talents playing the piano with us. She graduated from Western Michigan University with a music degree. Shelly has a passion for helping people discover God's truths through music and the arts, and encouraging them to respond in worship. Shelly is married to Joe and they have a young daughter, Chelsea, and a son, Owen. Besides music, Shelly also enjoys creating things with her hands through cake decorating, sewing and other arts and crafts. She also likes to grow her own food every summer in the family's huge garden and go fishing with Joe and the children
Stefanie Sweany
Children's Church Team Leader
Stefanie has been involved in Children's Ministry for several years, previously as a volunteer. She loves kids of all ages and her passion is helping children experience God's love. Stefanie has a degree in Secondary Education and teaches Biology at Reeths-Puffer High School. She is married to Mark and they have two children, Rebekah and Drew. Stefanie loves being outside and spending time with her family
Sheryl Gifford
Preschool and Kindergarten Team Leader
Sheryl has been a member since 1992. She is married to Gary and they have 4 children and 7 grandchildren. Sheryl has actively served in the children's ministry throughout her years at Laketon Bethel. She has held the position of Director of Children's Ministry for six of those years. Sheryl is passionate about helping children feel accepted, unique, and loved. She strives to help children know how much Jesus loves them. Sheryl's other interests include providing day care services, interior decorating, event decorating and has a special love for animals.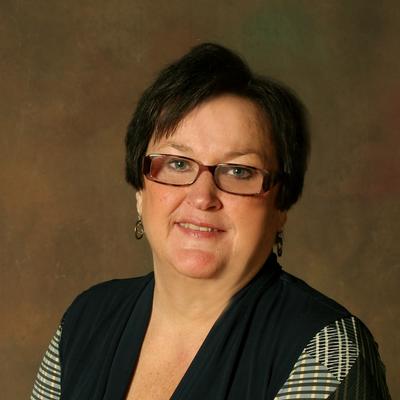 Sally Hendrixon
Junior High Youth Team Leader
Sally has been part of the Laketon Bethel family for over 10 years. In 2005, Sally assumed the responsibility of Junior High Youth Leader and has held that position ever since. She loves working with the Junior High kids and the blessing they bring to her life. Sally also works in accounting at a local firm, where she has been employed for the past 24 years. She enjoys spending time with her children and grandchildren, along with traveling, reading and spending time at the lake.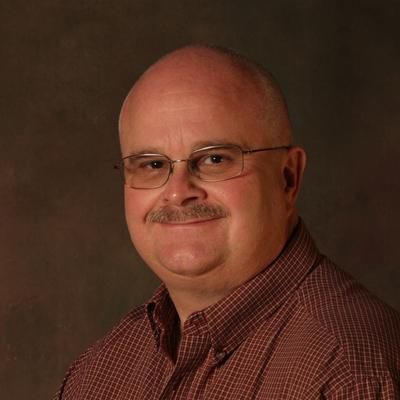 Scott Johnson
Technical Support
Scott has been a part of the Laketon Bethel Family since 1972. He has been the Lead Sound Booth Technician for the past 25 years. Scott also works as a machine operator in local manufacturing, where he has held positions for the past 35 years. He is married to Andra and they have two children and one grandchild. Scott enjoys camping and snowmobiling. He also enjoys driving his convertible with the top down as much as possible.